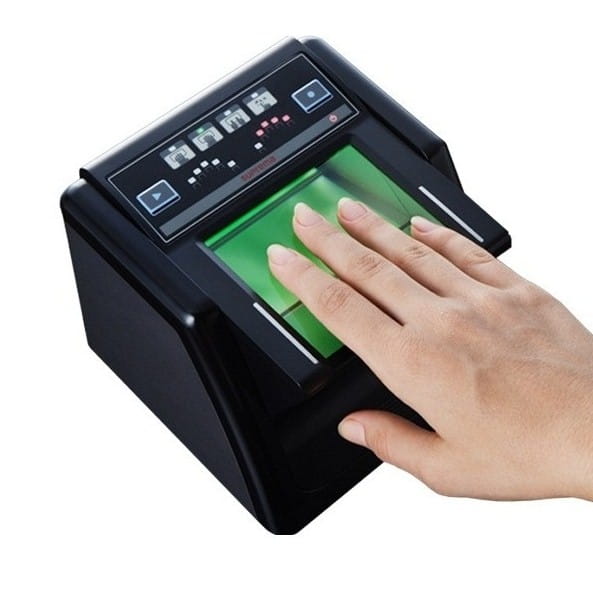 Suprema RealScan-G10 is a compact live fingerprint reader that is able to capture flat and rolled fingerprints.
The RealScan-G10 is certified by the FBI as IAFIS IQS Appendix Fcompliant fingerprint scanner. The device is also compliant to IDENT, US-VISIT and DHS requirements.
The scanner is able to capture plain ten-prints using four-finger slaps and dual-thumbs capture. Single flat and rolled fingerprints capture is also supported.
The manufacturer specifies that RealScan-G10 features rugged IP54-rated casing, meaning that the device is sealed against dust and splashing of water. Also specified the anti-shock and anti-vibration inner structure with rubber in-mold housing.
The scanner provides auto-capture of fingerprints with the ability to detect finger slippage. Wet and dry fingers are captured easily.
Key Features
USB 2.0 High-speed (Data & Power)
Supports Windows and Linux
Wide & solid, the RealScan-G10's 3.5 inch platen is the largest size in its class and ensures easier capturing when placing hands. The solid & scratch-free surfaces makes it durable for many kinds of stains & damages.