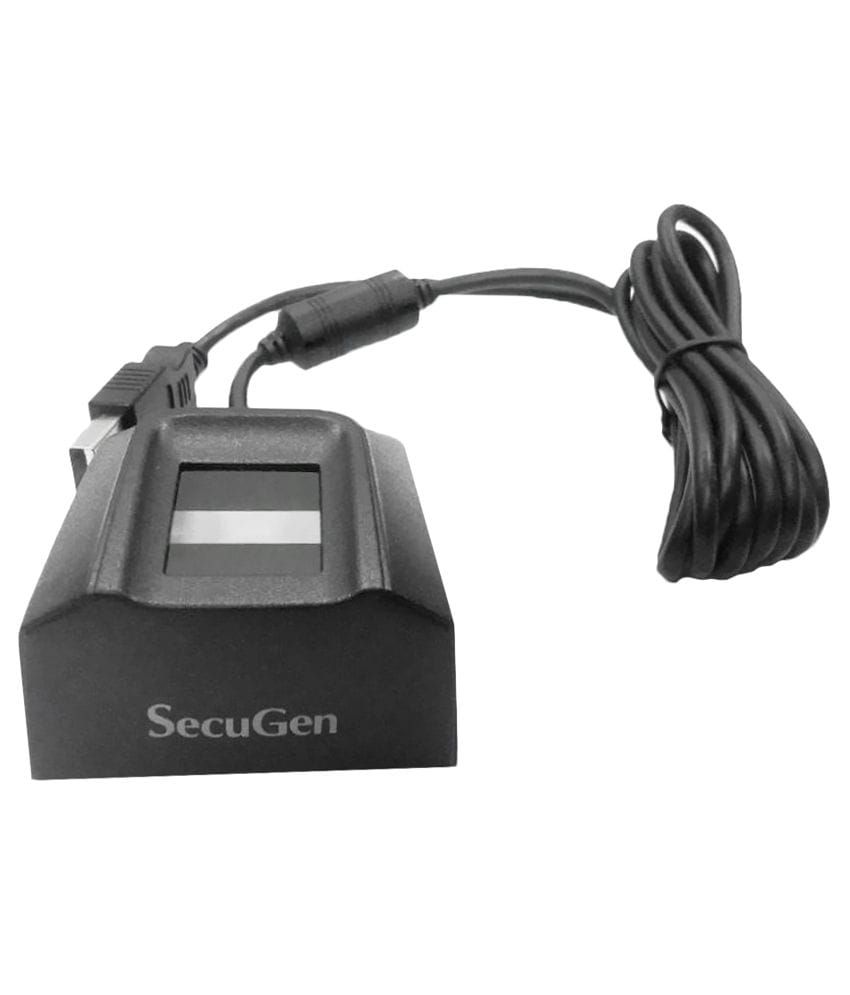 SecuGen Hamster Pro 20
SecuGen's new ultra-finished and compact, high image quality USB fingerprint scanner reader that is STQC, AADHAAR, FBI Certified as meeting FIPS 201 (PIV) and Mobile ID FAP 20 requirements. Featuring a low-profile and IP65 rated dust- and water-resistant design, the Hamster Pro 20 is built with the industry's most beautiful rugged and advanced optical sensor using patented fingerprint technology. Its a FAB 20 Device. It could be used in Jeevan Pramaan, AADHAAR Authentication, eKYC of Paytm Project, GST Project, CSC, Digital Signature Certificates, Reliance Jio, Airtel, Aircel and BSNL Authentication.
SecuGen Hamster Pro 20 can be used for authentication, identification and verification functions that let your fingerprints act like digital passwords that cannot be lost, forgotten or stolen. As with all devices containing SecuGen's advanced U20 sensor, the Hamster Pro 20 features Fake Finger Rejection for enhanced security.
Smart Capture ensures quality fingerprint scanning of difficult fingers. By automatically adjusting the brightness of the sensor, Smart Capture allows the Hamster Plus to capture high quality fingerprints from a wide range of traditionally difficult fingers, including those from dry, wet, scarred or aged skin, and even in bright ambient conditions such as under direct sunlight. SecuGen Hamster Plus can be used for authentication, identification and verification functions that let your fingerprints act like digital passwords that cannot be lost, forgotten or stolen. Supported Operating Systems Windows 10 / 8.1 / 8 / 7 Windows Server 2012, 2008 R2 Android 3.1 and above, Java, Linux