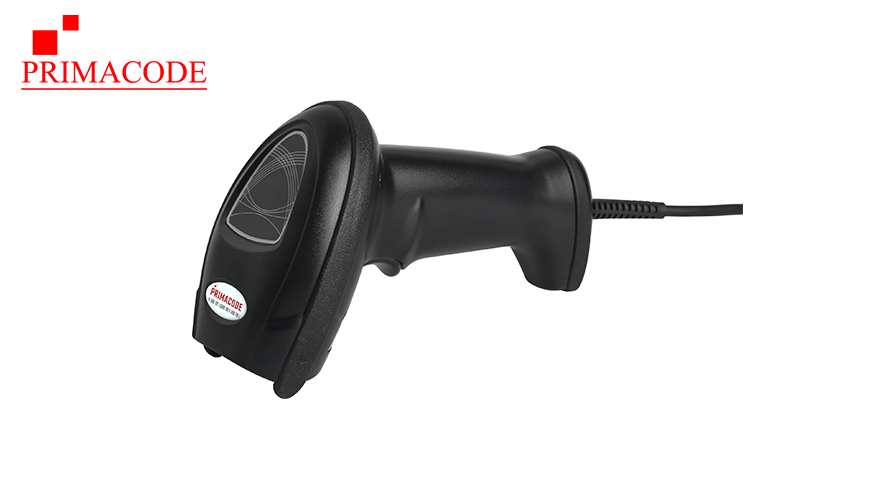 PR-3153 STQC Approved 2D Imager Barcode & QR Code Aadhar card Scanner
Featuring a custom sensor that is optimized for barcode scanning, Primacode PR-3153 aadhar card scanner offers industry-leading performance and reliability for a wide variety of applications that require the versatility of area-imaging technology.
The Scanner is specially designed for aadhar card scanning and keeping in mind the latest advances in the scanning industry and Government of India ( UIDAI ) Requirements for the Scanning of the New and improved Secure QR Codes on Aadhar Card. The PR-3153 Barcode Scanner for aadhar card has been approved by the STQC ( Standardization Testing and Quality Certification ) department and is one of the rarest scanner to pass through its tests.
Powered by the latest imaging technology, the PR-3153 scanner delivers superior barcode scanning and digital image capture. The Primacode aadhar card scanner incorporates a revolutionary decoding architecture and a custom sensor, enabling extended depth of field, faster reading and improved scanning performance on poor-quality barcodes. From high density linear to 2D barcodes found directly on the screen of a mobile device, the PR-3153 scanner decodes virtually all barcodes with ease.
A new space-saving design that mounts critical components on a single board eliminates the need for connectors. A more reliable design with fewer components minimizes downtime and improves serviceability, resulting in increased productivity. Its small form factor ensures that the PR-3153 aadhar card qr code scanner fits well in virtually anysized hand, reducing operator fatigue.
Built with durability in mind, the PR-3153 aadhar card barcode scanner can withstand up to 50 drops to concrete from distances as high as 1.8 meters (6 feet). An IP54-rating provides added protection. With a solid-state design backed by a five-year warranty, the PR-313 scanner is constructed to deliver years of uninterrupted performance.
Features and Benefits

Offers omni directional reading of virtually all linear bar-codes and the most widely used 2D bar-codes, including poor quality and mobile bar-codes.

Delivers affordable scanning of 2D bar-codes, allowing enterprises to meet their current and future barcode scanning needs with a single device.

Meets diverse scanning requirements by offering models with basic functionality, with flexible software licenses enabling additional functionality as needs evolve.

Scans coupons, mobile tickets, and digital wallets from the screens of mobile devices.
Product Specifications
Scanning Technology
Laser Scanner
Decode Compatibility
1D, Gs1 DataBar
Scanning Rate
200 Scans per second
Connectivity
Corded
Interface
USB, RS232
Durability (Drop)
1.5 M (5ft)
Durability (IP)
IP 54
Operating Temp
0° to 50° Celsius
Warranty
3 Years