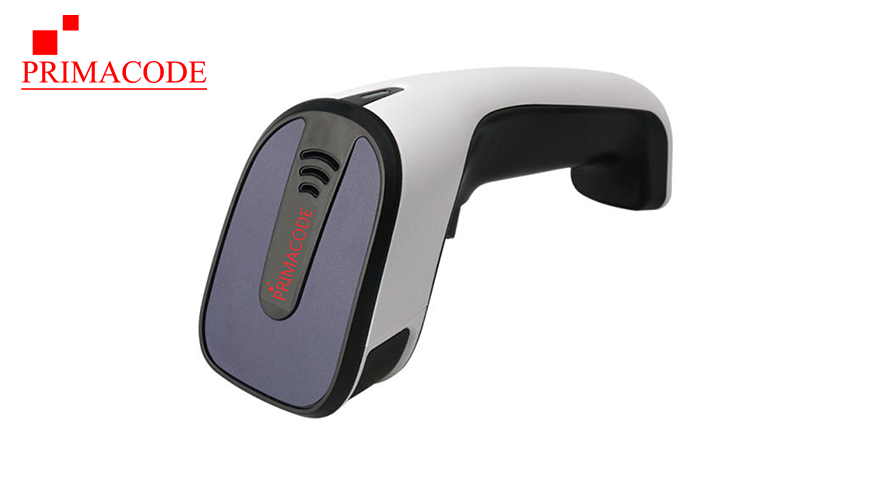 Across many industries, 2D bar coding is the standard. Not only is it possible to hold much more data in a 2D code, but government regulations and supplier mandates are requiring their adoption. Enterprises are also looking to leverage emerging trends that require area-imaging technology – today or in the near future – without the need to purchase additional scanning hardware, or settle for reduced scanning performance.
The Primacode PR-2512 scanner allows enterprises to embrace area-imaging at their own pace, and in the most cost-effective manner. Built on the durable platform of Primacode's world-renowned "PR" series handheld scanners, the PR-2512 scanner delivers omnidirectional reading of linear bar-codes.
For those who only need the ability to read linear and 2D bar-codes, the Primacode PR-2512 scanner is the perfect fit. It doesn't include additional area-imaging features such as advanced image capture and processing applications, allowing Primacode to keep costs down while offering aggressive linear and 2D scanning at an attractive price.
The PR-2512 2D scanner offers an exceptional value for enterprises that require the versatility of area-imaging technology today or may need it in the future.
Produced by a company with decades of experience in engineering-quality data capture solutions
Features and Benefits

Offers omni directional reading of virtually all linear bar-codes and the most widely used 2D bar-codes, including poor quality and mobile bar-codes.

Delivers affordable scanning of 2D bar-codes, allowing enterprises to meet their current and future barcode scanning needs with a single device.

Meets diverse scanning requirements by offering models with basic functionality, with flexible software licenses enabling additional functionality as needs evolve.

Scans coupons, mobile tickets, and digital wallets from the screens of mobile devices.
Product Specifications
Scanning Technology
Laser Scanner
Decode Compatibility
1D, Gs1 DataBar
Scanning Rate
200 Scans per second
Connectivity
Corded
Interface
USB, RS232
Durability (Drop)
1.5 M (5ft)
Durability (IP)
IP 54
Operating Temp
0° to 50° Celsius
Warranty
3 Years