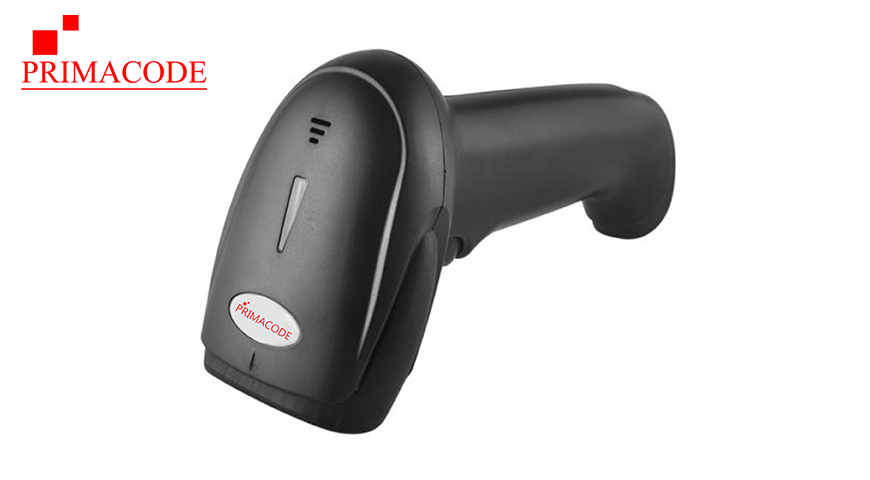 Primacode's PC-1540 single-line laser barcode scanner provides a superior out-of-box experience and aggressive reading of linear bar codes, including larger bar codes up to 23 inches away.
Optimized for fast scanning of linear bar codes, including poorly printed and damaged codes, the PC-1540 best laser barcode scanner allows enterprises to minimize manual data entry, leading to increased productivity and reduction in errors. The ability to read distant bar codes improves worker comfort as cashiers reach to scan items in the bottom of carts, and inventory takers scan out-of-reach products on shelves.
This plug and play scanner incorporates a multi-interface design with automatic interface detection. Simply plug the cable into the host system and the PC-1540 best laser barcode scanner will automatically configure itself to the appropriate interface, shortening the installation process. Laser Barcode Scanner is For users who require hands-free scanning, the stand can be assembled quickly and easily.
Primacode PC-1540 provides superior scan performance and extended depth of field, which combine to deliver an ergonomic solution for scan-intensive application
Features and Benefits

Automatic Interface Detection:
Supports all popular interfaces in one device, replacing the time consuming process of scanning programming bar codes with automatic interface detection and configuration.

Superior Out-of-Box Experience:
Simplifies set up with quick and easy stand assembly; automatic instand detection and configuration; increases throughput with true object detection.

Flexible software with basic functionality:
Meets diverse scanning requirements by offering models with basic functionality, with flexible software licenses enabling additional functionality as needs evolve.

Ergonomic Design:
Fits comfortably in most hands, reducing user fatigue in scan intensive applications.
Product Specifications
Scanning Technology
Laser Scanner
Decode Compatibility
1D, Gs1 DataBar
Scanning Rate
200 Scans per second
Connectivity
Corded
Interface
USB, RS232
Durability (Drop)
1.5 M (5ft)
Durability (IP)
IP 54
Operating Temp
0° to 50° Celsius
Warranty
3 Years